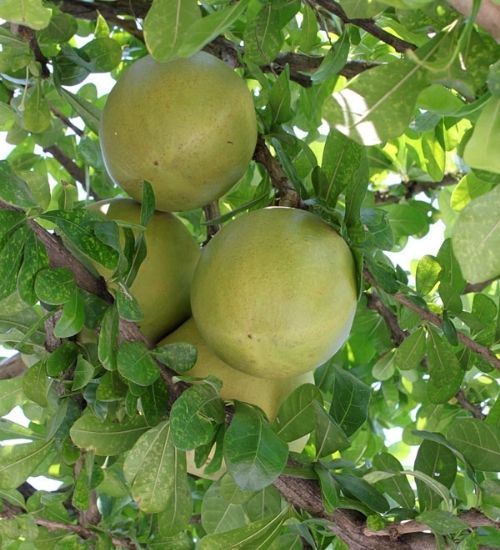 Thiruvodu tree used in traditional systems of medicine. Thiruvodu tree produces large spherical fruits, up to 50 cm (20 inches) in diameter, the hard shells of which are useful as bowls, cups, and other containers when hollowed out. The tree grows between 6 and 12 metres (20 and 40 feet) tall. The flowers have five petals fused in a funnel shape; they are light green in colour with purple streaks. The fruit's shell encloses a whitish pulp and thin dark brown seeds.
We can deliver to your door step, anywhere you live.
Also available for bulk purchases please contact .
Gift an Thiruvodu Tree for any occasion.
Shop from convenience of your home.
Green Orchid Chennai City Garden Center
Chennai leading supplier of Thiruvodu tree, Tambaram stress relieve plants, Velachery indoor plants, Medavakam oxygen generator, Gowrivakkam plants for sale, Perumbakam indoor plants, Rajakilpakam, CampRoad, Selaiyur, Chitlapakkam, Madipakkam, Kovilambakkam, keelkattalai, Santhosapuram, Vengaivasal,  Pallikaranai whole sale and retail supply and sales. City – Nungambakam, Kotturpuram, Alwarpet, Guindy, Ashok Nagar, KK Nagar, Royapetah, Kodambakam, T nagar, Saidapet, Adyar, Thiruvanmayur, Sholinganallur.
Green Orchid Mahindra City Nursery
Chengelpatu leading supplier of Thiruvodu tree, Paranur stress relieve plants, Guduvanchery indoor plants, Oragadam oxygen generator, Maraimalai Nagar plants for sale, Singaperumal Kovil , Potheri, SRM University, indoor plants,  whole sale and retail supply and sales.