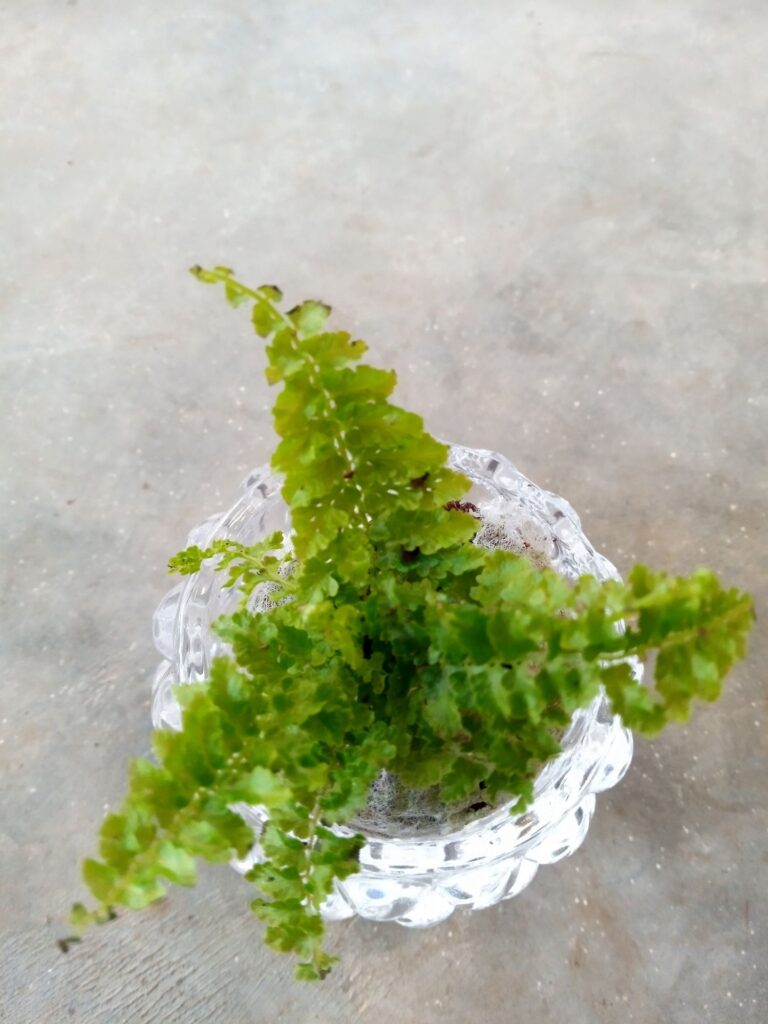 Boston fern's arching, lacy fronds make it well suited to hanging baskets or for display on a pedestal. Don't let its delicate appearance mislead you, though: This tough plant that will live for decades if you keep it moist and give it moderate light and enough humidity. The variety 'Dallas' is more compact and more tolerant of dry air.
Bird's Nest Fern are slow growers and will grow to 7 to 9 inch in height and will spread 6 to 8 inches. Bird's-nest ferns can grow to 4 feet in diameter, with fronds that are 2 to 5 feet (61 to 152.4 centimeters) long. They do best in warm, humid climates and prefer filtered sunlight and shade. Placing the fern by an east- or north-facing window is ideal. Water every 1-2 weeks, allowing soil to dry out half way down between waterings. Expect to water more often in brighter light and less often in lower light. Do not water directly into the center of your fern, but instead, water around it.
We can deliver to your door step, anywhere you live.
Also available for bulk purchases please contact .
Gift an Fern air purifying plant for any occasion.
Shop from convenience of your home.
Green Orchid Chennai City Garden Center
Chennai leading supplier of Fern Air purifying plants, Tambaram stress relieve plants, Velachery indoor plants, Medavakam oxygen generator, Gowrivakkam plants for sale, Perumbakam indoor plants, Rajakilpakam, CampRoad, Selaiyur, Chitlapakkam, Madipakkam, Kovilambakkam, keelkattalai, Santhosapuram, Vengaivasal,  Pallikaranai whole sale and retail supply and sales. City – Nungambakam, Kotturpuram, Alwarpet, Guindy, Ashok Nagar, KK Nagar, Royapetah, Kodambakam, T nagar, Saidapet, Adyar, Thiruvanmayur, Sholinganallur.
Green Orchid Mahindra City Nursery
Chengelpatu leading supplier of Fern Air purifying plants, Paranur stress relieve plants, Guduvanchery indoor plants, Oragadam oxygen generator, Maraimalai Nagar plants for sale, Singaperumal Kovil , Potheri, SRM University, indoor plants, whole sale and retail supply and sales.